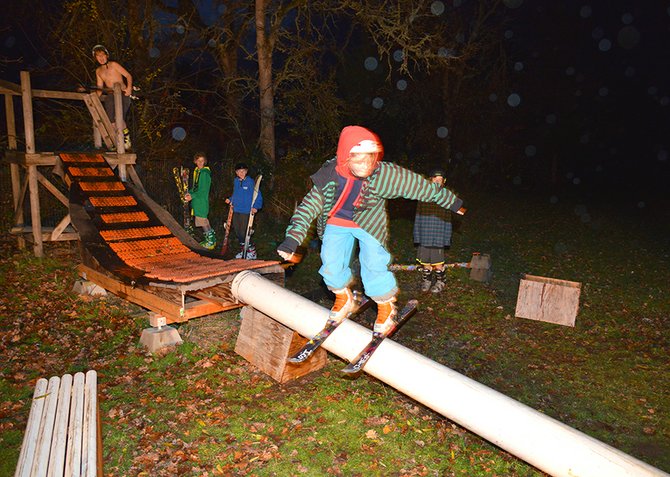 Dry-land training for Cooper Spur Race Team's FreeRide program means practicing rail slides using a dry slope and a harness and trampoline setup. Trey Roeseler takes his turn on a rail setup for the team while Jackson West, Sammy Stevenson, TC Mixon and Ollie Stevenson wait their turn.
Stories this photo appears in:

Long-running local ski program adds freestyle-specific training to list of offerings
Taking the term "training" loosely, Cooper Spur Race Team's FreeRide Team started winter practice a couple weeks ago, and although the snow is still far up the mountain at the moment, the dozen or so kids at practice this week were geared up and working on their best rail-sliding maneuvers.