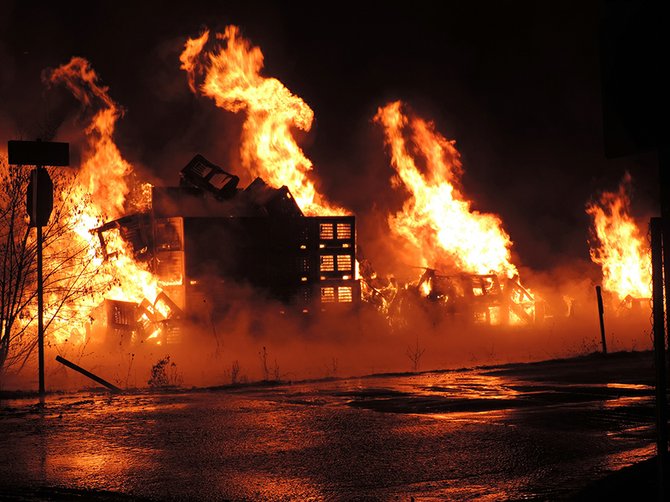 MELTING bins collapse under flames at Diamond Fruit Company Monday night along AGA Road.
Stories this photo appears in:

Wy'East Fire District and local, state and federal investigators are working diligently to bring the Diamond Fruit Growers fruit bin fire case to a close and are asking for the public's help in gaining more information about the Nov. 25, blaze, according to Wy'east Fire Chief Greg Borton.

A pillar of fire rose over Odell Monday night as flames devoured 10,000 plastic fruit bins on Diamond Fruit property at AGA Road and Odell Highway. Firefighters came from every department in the valley, deploying 12 tenders and engines including the Tower 3 from Hood River Fire Department. The fire was reported at about 7:20 p.m. "It looked like a Roman candle, flames sticking straight up," said Pat Roy, who lives on AGA Road directly across from the fire.