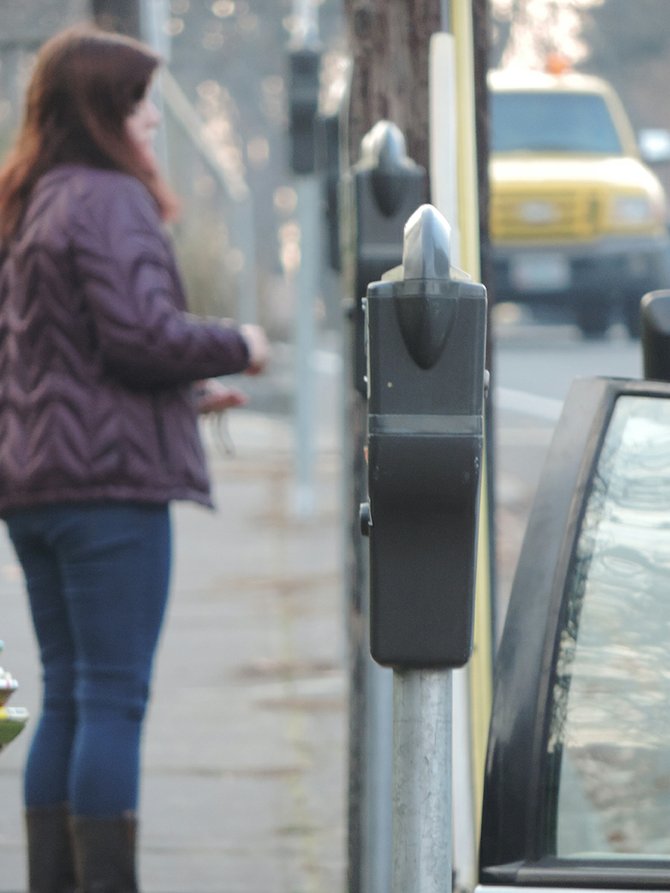 No need to plug the downtown meters between now and Christ-mas Day. The annual holiday free parking period runs Dec. 16-25. That also applies to the two meters on the Heights (yes, there are two) on 11th near June Street.
Stories this photo appears in:

Mayor calls for methodical, permanent parking use monitoring system
The city will get the data first before making any big decisions on parking.