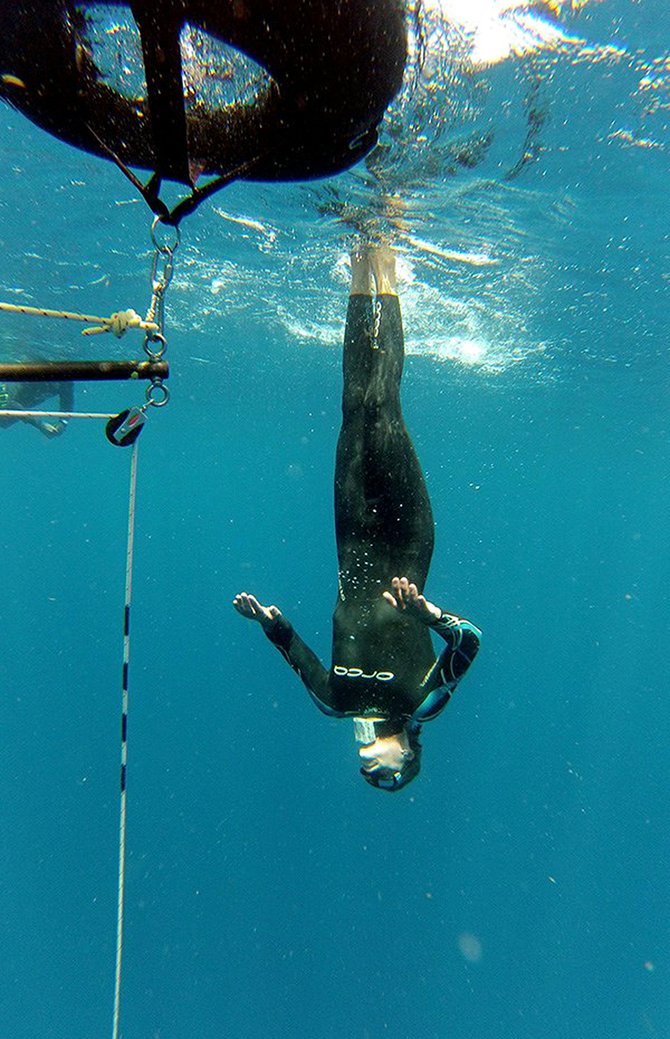 Wes lapp, co-founder of the Hood River manufacturing company Real Carbon, trains regularly and competes about once a year in freediving events. Lapp is pictured above during a no-fins depth dive, which he held a U.S. national record for in 2007.
Stories this photo appears in:

Hood River man, former record holder, continues pursuit of exotic sport
Wes Lapp got hooked on freediving about 10 years ago, when he and his wife, Nancy Napp, took a six-week trip to Micronesia with the objective of conceiving their first child. The trip was a success; somewhere between Guam and Pohnpei their daughter, Zan, was in utero, and the two returned home to Hood River to start their new family.