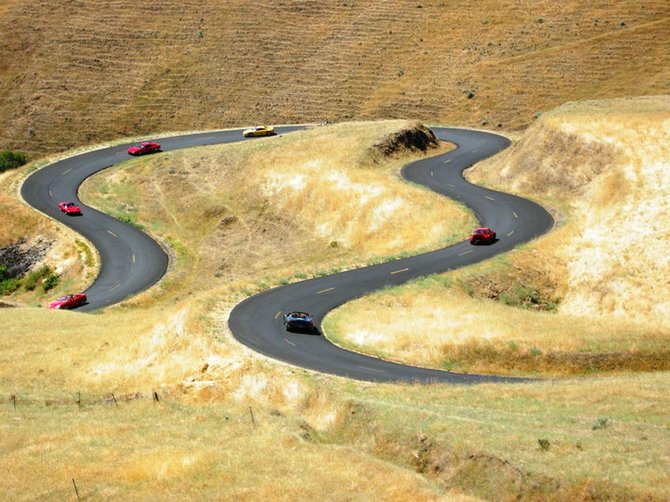 CAR IS KING events at Maryhill Museum of Art, taking place Oct. 5 and 6, include Concourse de Maryhill, featuring classic, sport and customized cars; an oppor-tunity to drive the historic Maryhill Loops Road (open to auto-mobiles only twice a year); and the Maryhill Loops Climb.
Stories this photo appears in:

Did you know that Sam Hill was one of the Northwest's leading visionaries when it came to good roads? The Historic Columbia River Highway, Highway 101 along the coast and the road to Crater Lake were all constructed because of Sam Hill's powers of persuasion.