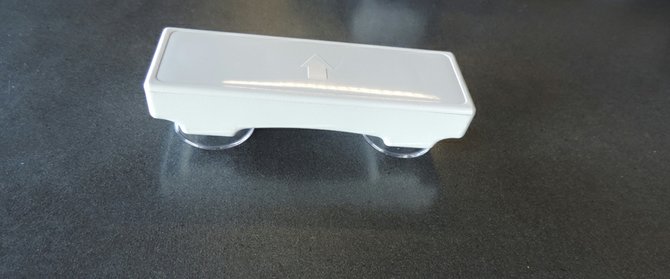 BREEZEBY sensors read the top of this transponder, where the arrow is located. Suction cups hold down the 1-by-4-inch device.
Stories this photo appears in:

Commissioners made a unanimous decision at the tail-end of Tuesday's epic, 4-hour-and-38-minute-long Port of Hood River meeting to roll out new BreezeBy transponders and a pricing policy to go with them.