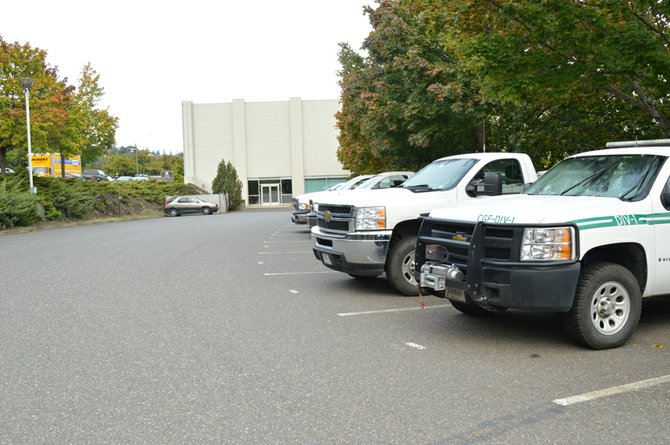 U.S. FOREST SERVICE trucks lie idle in the parking lot of the USDA, Columbia Gorge Scenic Area, and Forest Service building located on the east side of the Waucoma Center in downtown Hood River. On the other side of the parking lot, spaces normally filled with the personal vehicles of government workers are empty thanks to the government shutdown.
Stories this photo appears in:

USDA Forest Service office closed due to Federal funding issue
As lawmakers squabble in Washington, D.C., the effects of the federal government shutdown that began on Tuesday are already being felt in the Gorge.