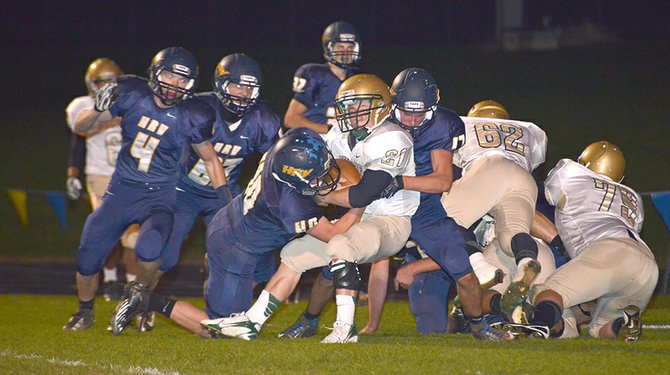 Steven Swafford and Jackson Hukari team up for a tackle.
Stories this photo appears in:

In final home game, HRV gives solid effort vs. bigger Bucks
In their final home football game of the season Friday night, the Hood River Valley Eagles put on a high-energy show against the Pendleton Buckaroos. On senior night, HRV's 13 eldest players had hopes of upsetting the 6-1 Buckaroos for the last performance in front of a home crowd at Henderson Community Stadium. The visiting team used size and speed to its advantage, though, to finish with a 48-28 win over the Eagles, who go on the road this Friday to Hermiston and next week to The Dalles for the final game of the regular season.