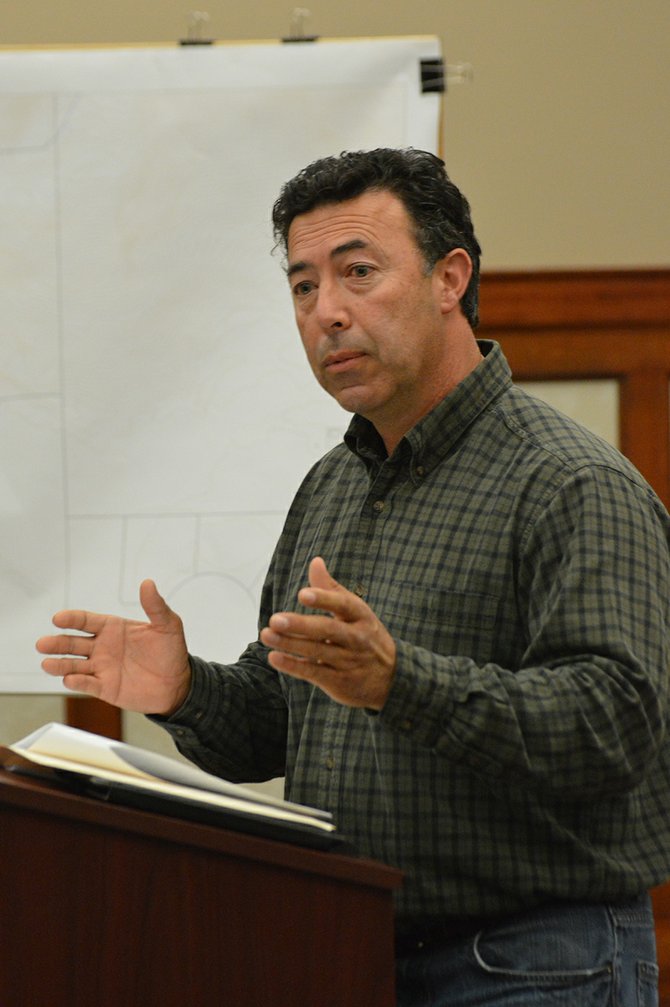 DAVID RYAN, president of Ryan's Juice, addresses the Hood River City Council during its regular meeting Oct. 15. The city is embroiled in a dispute with Ryan regarding details of an agreement for the payment of back sewer charges his com-pany accrued from 2010-11. Ryan was back in council cham-bers Oct. 28 with his attorney to comment on a new agreement drafted by the city.
Stories this photo appears in:

City Council action: Schultz hired as new interim manager
The debt dispute between the City of Hood River and Ryan's Juice is all but over.

Hood River City Council was back in session Monday night to once again discuss a controversial deferment deal given to Ryan's Juice by former Hood River City Manager Bob Francis, who started working as the juice company's chief operations officer in July.