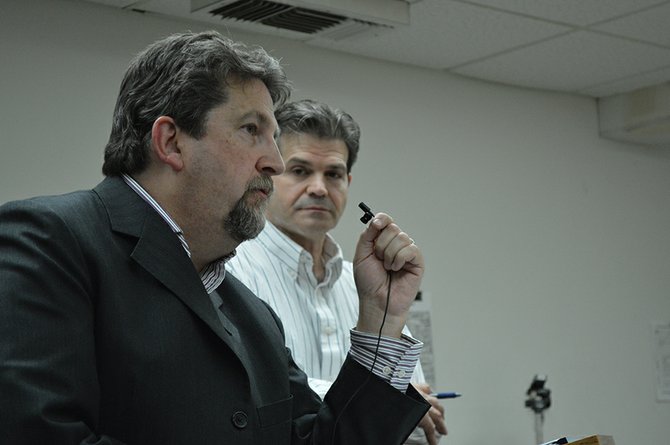 STEVEN TOPP (left) planning consultant for American Tower Corporation, testifies during the Oct. 23 Hood River County Planning Commission public hearing regarding a proposal to build a 140-foot cellphone tower on the west side of town. Ken Seymour, radio frequency expert with AT&T, is in the background.
Stories this photo appears in:

Planning Commission to deliberate on cell tower issue Nov. 13
For the second Hood River County Planning Commission hearing in a row, the meeting room of the County Business Administration Building was standing-room-only the night of Oct. 23.