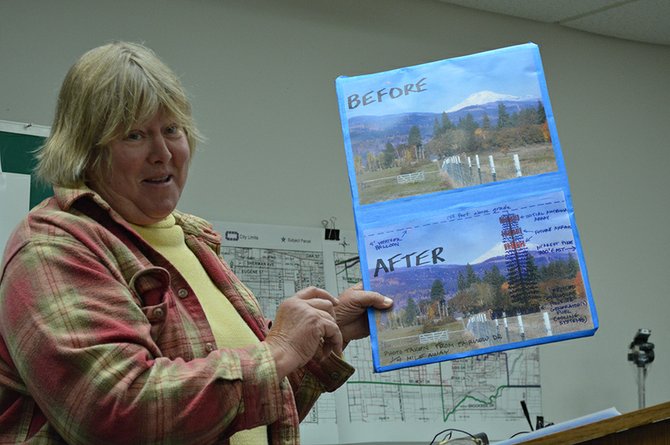 KRISTIN GERDE holds up a before-and-after picture to demonstrate how the reduced height of the pro-posed cell tower would still block the view of Mount Adams to the north. Gerde, who lives at the end of Rocky Road, said her 5-acre property "would be in the literal shadow of the tower," causing a reduction in her property's value.
Stories this photo appears in:

The Hood River County Planning Commission didn't take long to deliberate Wednesday night on whether a proposed cell tower would stand or fall.

Planning Commission to deliberate on cell tower issue Nov. 13
For the second Hood River County Planning Commission hearing in a row, the meeting room of the County Business Administration Building was standing-room-only the night of Oct. 23.