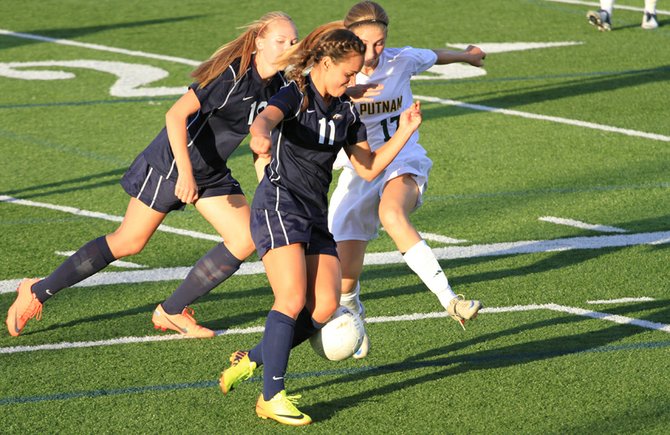 On the road Tuesday, Collete Zack (front) and Jade Schumacher team up to work around a Rex Putnam player. Zack had two goals and Schumacher one in the varsity girls' 4-0 win.
Stories this photo appears in:

Collette Zack had two goals and Jade Schumacher and Mona Diaz had one apiece Tuesday evening in the Hood River Valley High School varsity girls soccer team's season-opener at Rex Putnam. The 4-0 win came after a tight first half that ended with the Eagles up 1-0 off Shumacher's goal.