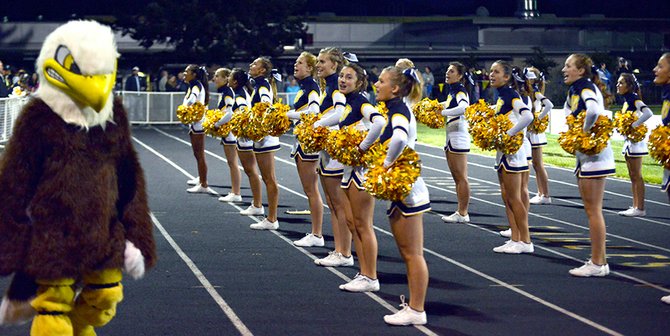 HRV CHEERLEADERS rally the crowd during a Friday night home football game. The team will be traveling to Hermiston on Oct. 18, and The Dalles on Oct. 25 for football.
Stories this photo appears in:

As stadium lights shine onto the football field for Friday night games, HRV cheerleaders are always there to pump up the crowd. But what the fans don't see are the hours of hard work each girl puts in at practice that leads to the success of the team.