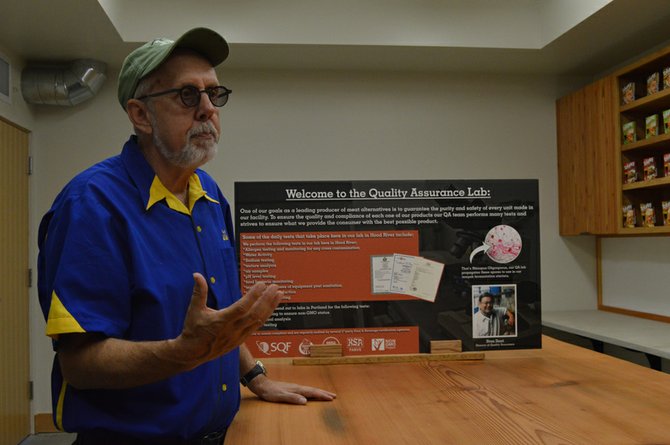 SETH TIBBOTT, president and founder of Tofurky, gives a tour of his company's quality assurance lab inside the newly opened Tofurky manufacturing plant on Saturday. Tibbott said the table he is stand-ing next to in this photo was constructed out of a 600-year-old re-claimed Douglas fir log that was found floating in the Columbia.
Stories this photo appears in:

Tofurky has come a long way in the past 33 years.