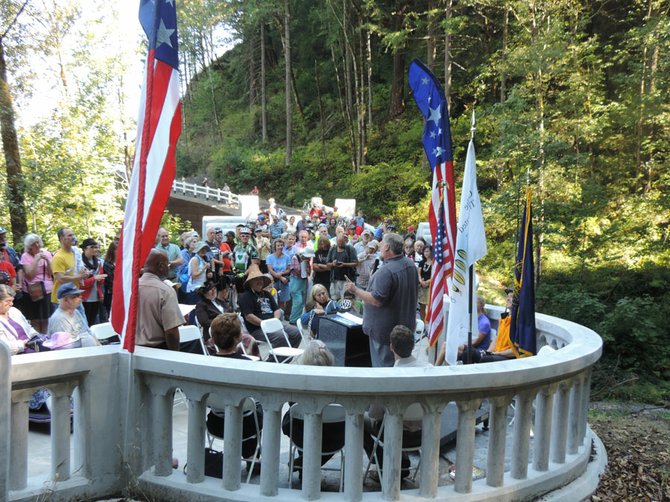 A LARGE CROWD of Gorge residents fills the McCord Creek bridge Saturday as Cascade Locks Mayor Tom Cramblett speaks during the Historic Highway Trail dedication west of town. The new bridge is part of a six-mile stretch of trail that now completes an off-interstate bike link from Cascade Locks to Troutdale. The bridge is located about three-quarters of a mile from the John Yeon Park trailhead, at Warren-dale. Cramblett harkened to the bypassing of Cascade Locks by the freeway 50 years go, and said the linking of the historic trail "makes up for that. There's not a lot of room in Cascade Locks but we have a lot of room for hikers and bikers, and this is one of the best things you can do for us. The community of Cascade Locks appreciates it."
Stories this photo appears in:

A pipe band led a crowd across the Bridge of the Gods and the old fire hall filled with bicycles in Cascade Locks last weekend.