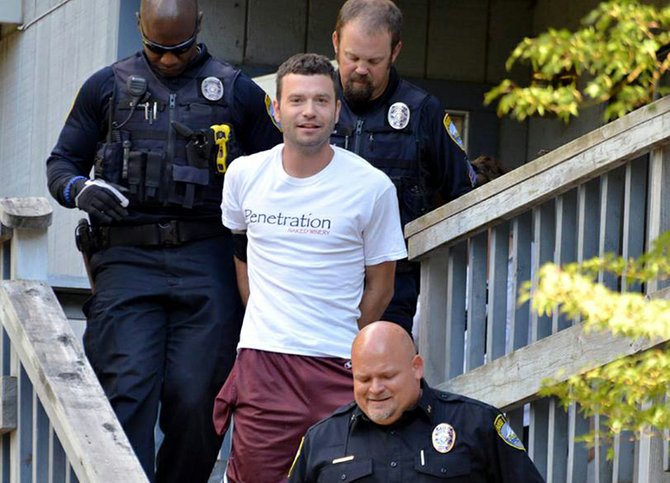 F.B.I., City of Hood River Police and Hood River County Sheriff officers raided a 20th Street residence Monday afternoon after obtaining a search warrant in connection to an armed robbery on Sept. 12 at U.S. Bank in Hood River. At about 4:30 p.m. officers took suspect Timothy Bryan Glenn, 28, of Hood River into custody.
More details to follow in the Sept. 18 Hood River News
Stories this photo appears in:

A Hood River man has been sentenced to three years in prison after pleading guilty to second-degree attempted robbery following a heist at the U.S. Bank branch on the Heights in September.

From the Hood River Police Department: The suspect in the Sept. 12 bank robbery of the Hood River branch of US Bank has been identified and captured today.