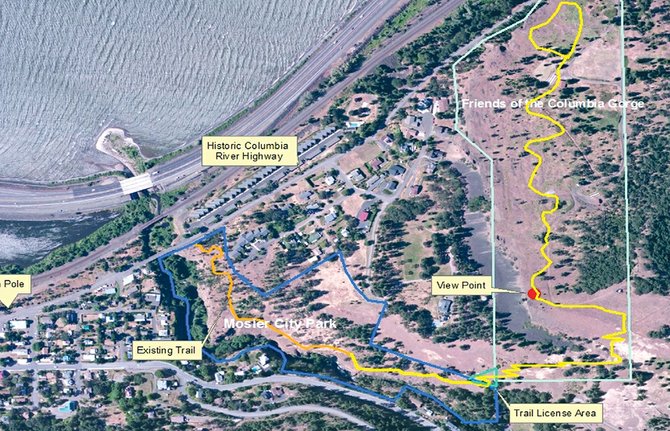 THE MOSIER PLATEAU and Pocket Park Trail winds through a mixture of public and private land, as seen in the map above. The trail starts in the city of Mosier's Pocket Park (outlined in purple), crosses over a sliver of private property (green triangle), then enters property held by the Friends of the Columbia Gorge land trust (outlined in light blue).
Stories this photo appears in:

In 2007, a year before she passed away, Friends of the Columbia Gorge Founder Nancy Russell purchased a 42-acre parcel of land east of Mosier overlooking the Gorge and donated it to the nonprofit she helped form nearly 30 years prior.