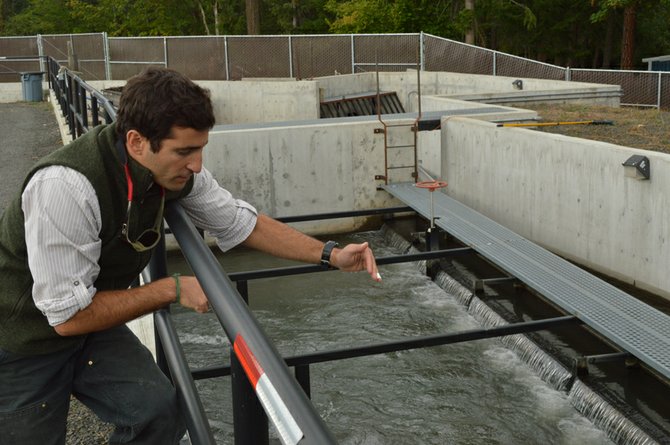 JER CAMARATA, director of Farmers Irrigation District, explains the function of a component of the fish screen used to filter water before it reaches an FID hy-droelectric plant on the west side of Hood River. Farmers Conservation Alliance markets the screen, which was developed by FID in the mid-'90s, and recently received $1 million in grants and investments.
Stories this photo appears in:

Hood River's Farmers Conservation Alliance springs from FID efforts to help fish
In 1996, a historic flood turned the Hood River into a muddy torrent that wiped out roads, rail lines, and a portion of the Powerdale Dam facility.