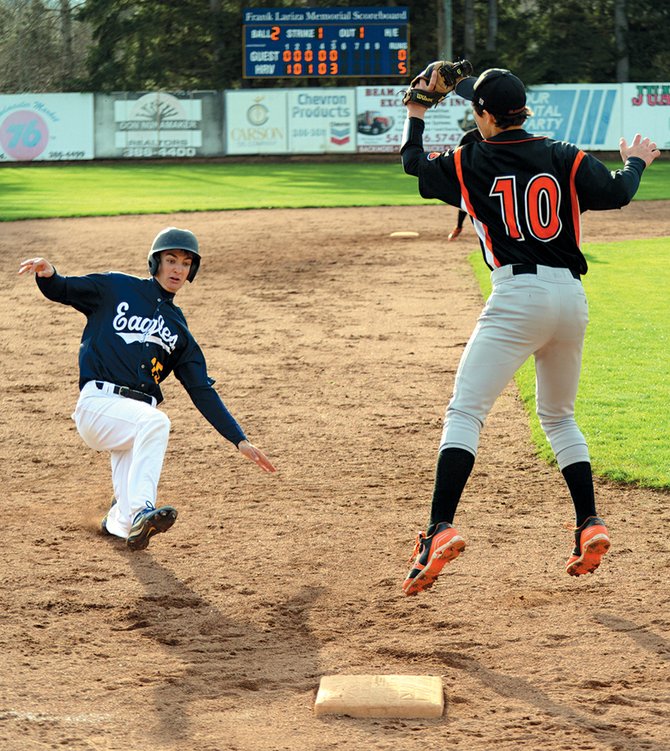 Ryan ward slides into third base in the fifth inning of a 7-0 win Wednesday. Although he dodged the tag, Ward was called out.
Stories this photo appears in:

Fresh off a solid 3-1 outing at the Coach Bob National Invitational tournament in Arizona over spring break, the Hood River Valley High School varsity baseball team took the Gladstone Gladiators to the cleaners Wednesday afternoon with a 7-0 shutout at Traner Field.