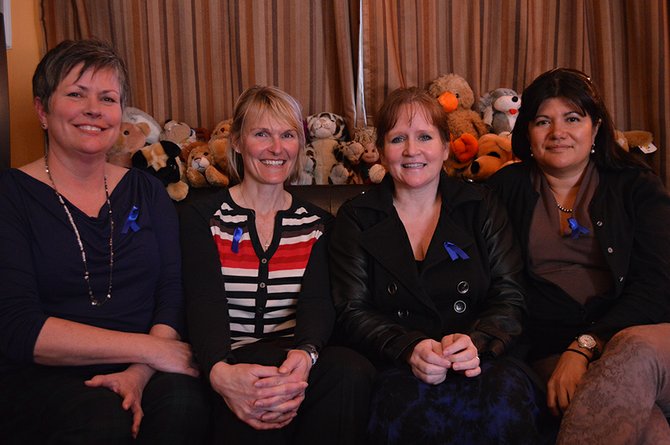 CGCAC is staffed by Executive Director Debi Baskins — the center's only paid employee — as well as a three volunteers. From left to right are Baskins, pediatrician Michele Beaman and forensic interviewers Michelle Tremblay and Beatriz Lynch.
Stories this photo appears in:

On Wasco Street in Hood River, just up from the 13th Street intersection, there lies an unassuming, beige, quad-plex that from the outside, looks mostly like any other apartment building you might find in America.