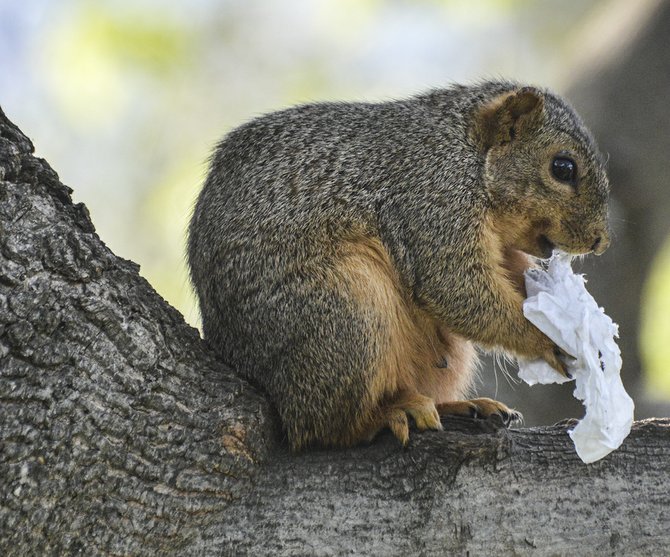 A squirrel nervously holds (do they do anything calmly?) a tissue, while taking in the view at Georgiana Smith Memorial Park near the Hood River County Library on Monday.
Stories this photo appears in:

We at the News thought of several ideas for how we would caption the above photo, but ultimately decided we wanted our reader's suggestions as well.