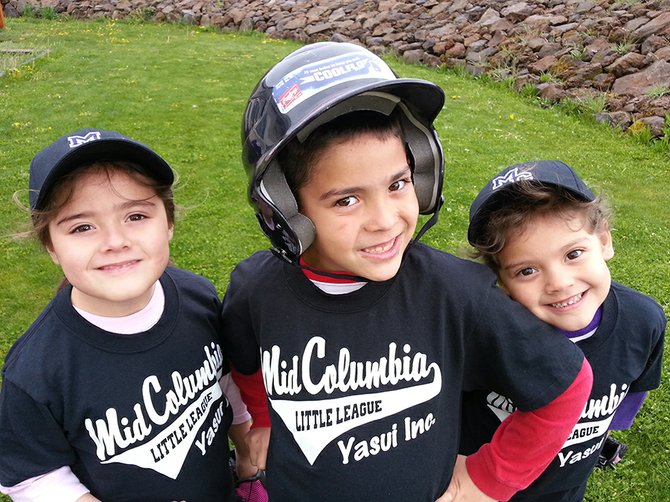 Yasui T-BALL teammates and siblings Rayla, Cooper and MacKenzie.
Stories this photo appears in:

"Take Me Out to the Ball Game" is playing on every station in the Yasui household. Half of our eight grandchildren are playing one form or another of baseball. The remaining four will spend many hours on the bleachers watching their cousins or siblings play ball over the next few months. It is a time-honored tradition in the Yasui family.