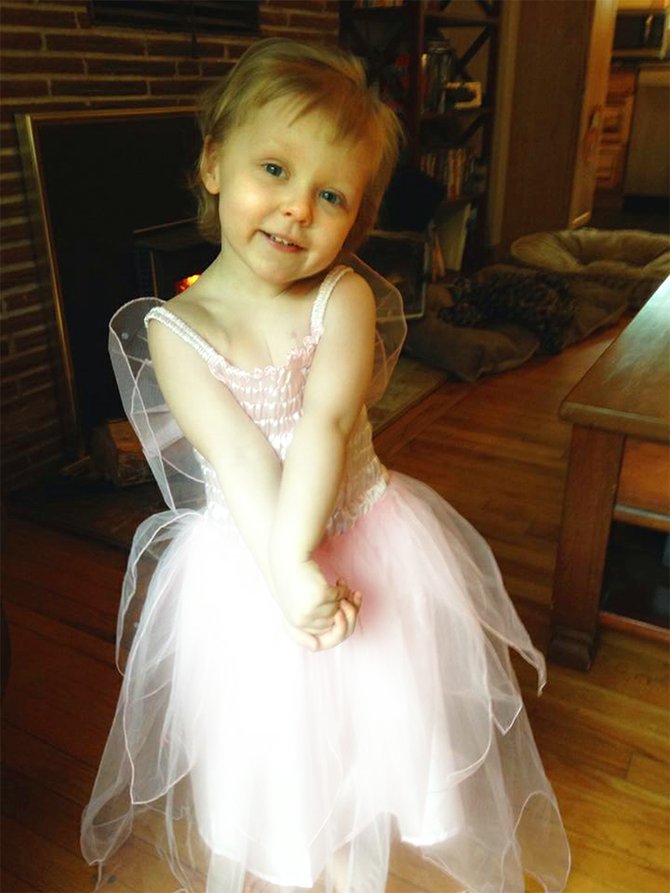 Lila May has been battling neuroblastoma for more than a year. After grim news from doctors, her mother Heidi and stepfather Blake refused to accept their choices. Now the 3½-year-old has much better chances, thanks to a treatment program in New York she will soon undergo. A fundraiser run, called "Lila's Tutu Trot," is being held in her honor, to help raise money for her medical expenses.
Stories this photo appears in:

May 10 fundraiser helps 3-year-old's fight against neuroblastoma
In many ways, Lila May is a typical 3½-year-old. She's feisty and energetic, she likes to bake cookies and play dress-up, watch Blazer games, cuddle with stuffed animals, dress in pink, dance like a ballerina with Teacher Nancy and has an absolutely darling smile.