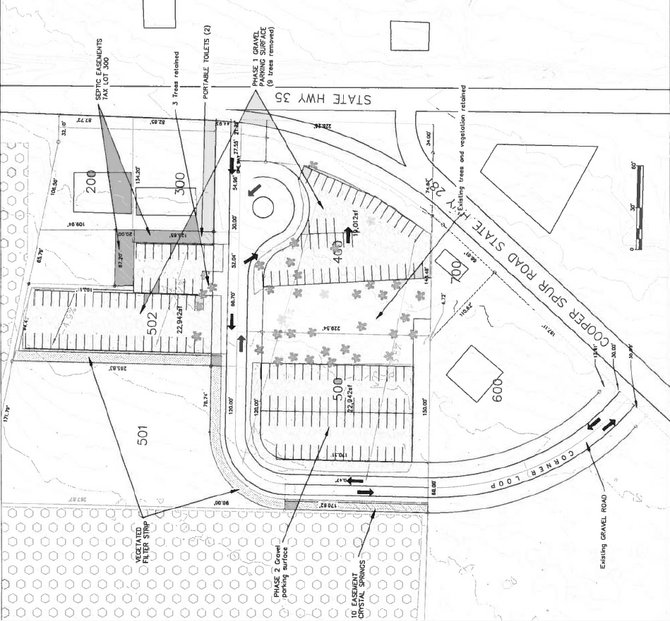 Mt. Hood Meadows Ski Resort's revised plan for a park and ride includes the reduction of parking spaces from 249 to 179. Originally, the resort also planned to remove most of the 37 trees on the property to make way for the spaces, but has since reduced that number to 10 trees.
Stories this photo appears in:

Weigh in via petition, site meeting or public comment period
It was originally a project that was approved without notification of the general public, but now the proposal for the Mt. Hood Meadows Ski Resort park and ride slated for the community of Mount Hood is open for public comment.

County provides opportunity for public comment on project
Mt. Hood Meadows Ski Resort plans to reduce the scope of a park and ride planned for Mount Hood after residents and adjacent property owners raised concerns over the project's potential impact.