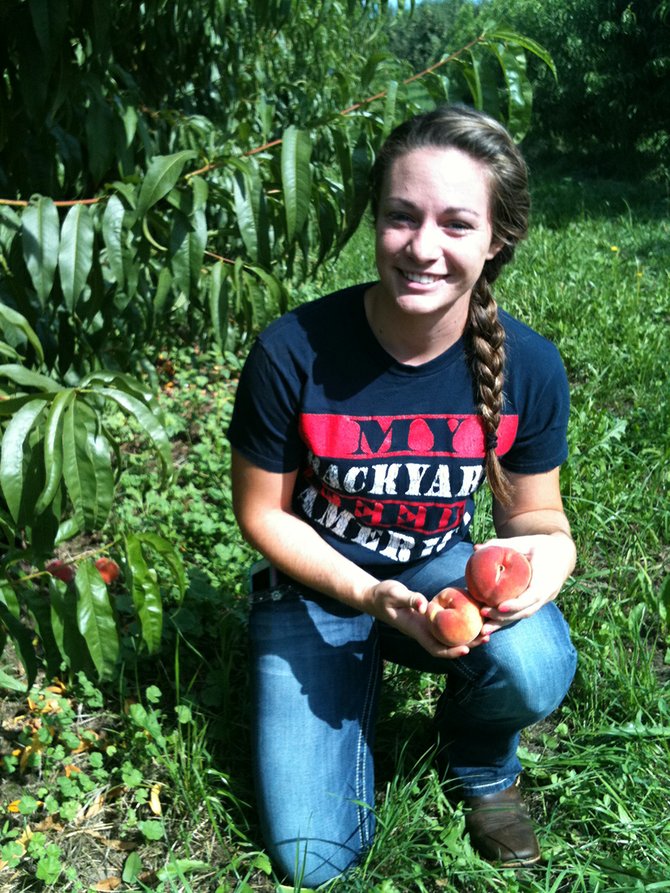 Jenni Packer checks on the picking readiness for the peaches that grow just feet from her front door.
Stories this photo appears in:

Jenni Packer, 17, will start her senior year at Hood River Valley High School in September. Like many of her peers, she plays sports (right now, it's volleyball; in the spring, it will be softball) and is looking forward to "doing all the senior activities" in the coming year.