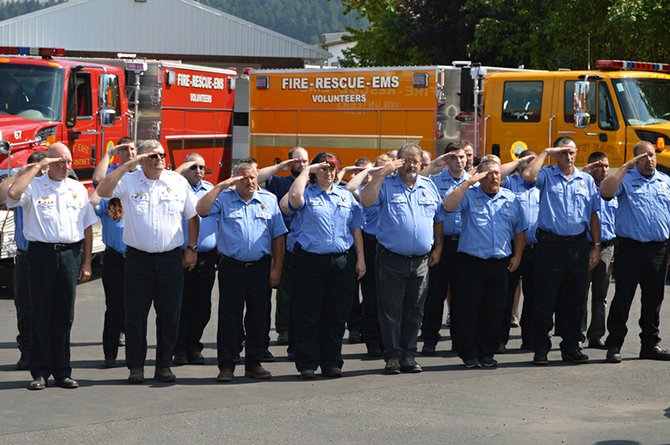 Members of the Wy'east Fire District salute as the flag is raised during Sunday's annual Memorial in downtown Odell. Behind them stand two new fire trucks — yellow for Odell, red for Pine Grove — that have been in service since July 1.
Stories this photo appears in:

Two new fire trucks — one the traditional Odell yellow, the other the traditional Pine Grove red — were dedicated at the 12th annual Wy'east Fire District Memorial at the station in downtown Odell Sunday afternoon.