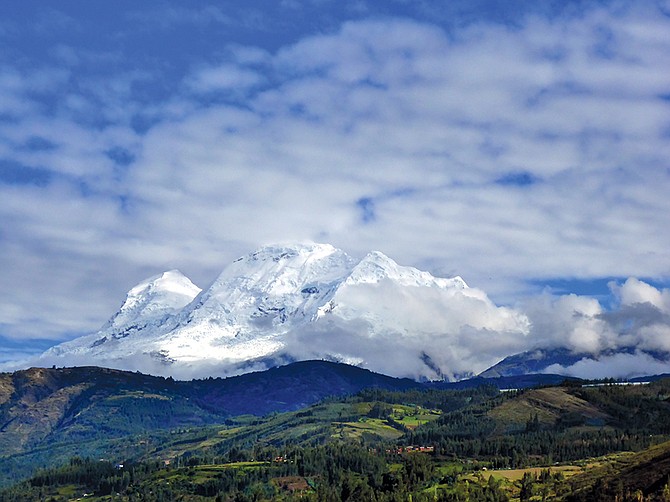 Drew and Christie Eastman recently spent a week on the Rio Maranon in Peru, also known as the Grand Canyon of the Amazon. The two Hood River residents packed all the gear they needed in their hard-shell kayaks and floated the river for six days and five nights. Although they experienced hardships along the way, like rising waters, unpredictable rapids, a precarious portage and sudden illness, the two returned home safely earlier this month with an amazing story to tell and memories that will last them a lifetime.
Stories this photo appears in:

Drew and Christie Eastman take on Peru's 'Grand Canyon' of the Amazon
Standing at the bottom of canyon walls that tower hundreds of feet above the river, staring at a maelstrom of whitewater knowing that it would be the biggest rapid we had ever run, and having been told that there was no way to walk around the exploding chaos named Shapalmonte, we studied the rapid intently while walking back to our kayaks.