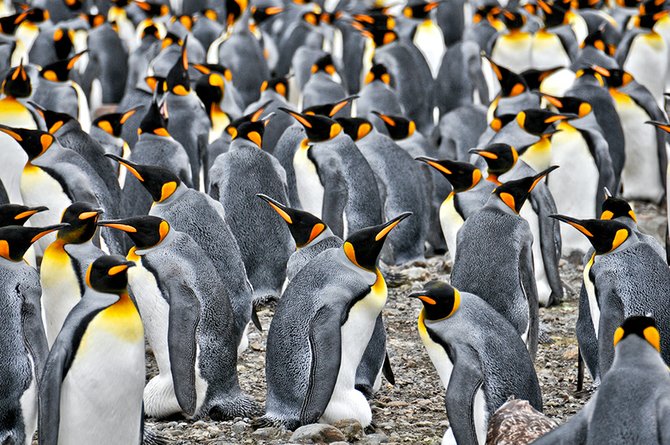 A massive King penguin colony in South Georgia, which Crafts visited on her 30th birthday. These are the second-largest species of penguins in the world, standing well over three feet tall and weighing up to 35 pounds. Crafts reported that visitors are supposed to stay at least five meters away from all wildlife, but the rule was not obeyed by the penguins, who Crafts said often waddled right up to their human observers.
Stories this photo appears in:

Hood River's Katie Crafts visits Antarctica
My New Year's Eve toast this year took place aboard a 400-foot Russian research vessel, en route to Antarctica.