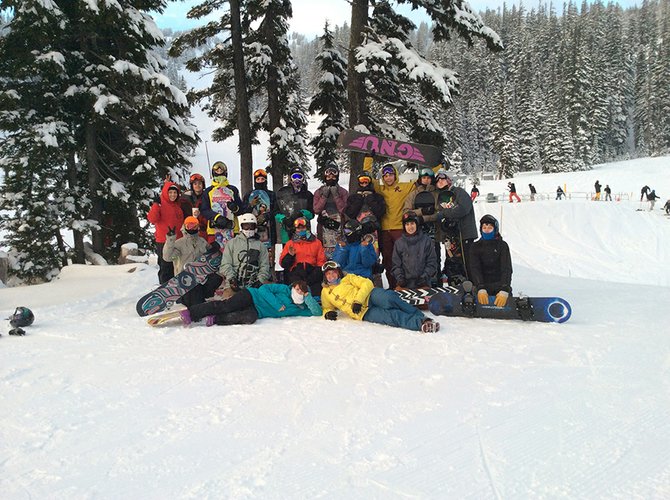 HRV snowboard team poses for a photo at a frosty practice this week at Mt. Hood Meadows. Pictured are (back to front, left to right) Christy Field, Caleb Rocha, Ian Davidson, coach Hector Marquez, Travis Duval, Edgar Castillo, Ethan Field, Brandon Fisher, Gabe Cunningham, Keenan Collins; coach Phineas England, Andy Schmidt, Santana Fores, Jonathan Hale, Thomas Foley, coach Kate Reid and Aleah Vaday (not pictured are Rain Vaday, Travis Duval and Rutger Bogard).
Stories this photo appears in:

After overcoming challenges with both lack of funding and snowpack this winter, the Hood River Valley Snowboard Team is officially back in action and ready for an abbreviated season of Oregon Interscholastic Snowboard Association competition.