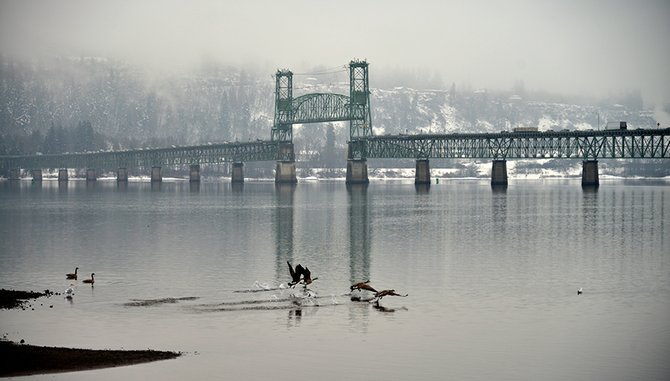 Hood River Bridge raised.
Stories this photo appears in:

Hood River Bridge customers are advised that beginning Jan. 1, 2015, the discount for purchasing convenience tickets (ticket books) will be discontinued due to increased handling costs.

HR Port cites large printing expenses
Those who use paper tickets to cross the Hood River Bridge will no longer receive a discounted rate on bridge tolls come next year.

That Hood River Bridge's lift span appears to be in good condition following a routine mechanical and electrical inspection on Tuesday by engineers contracted by the Port of Hood River.