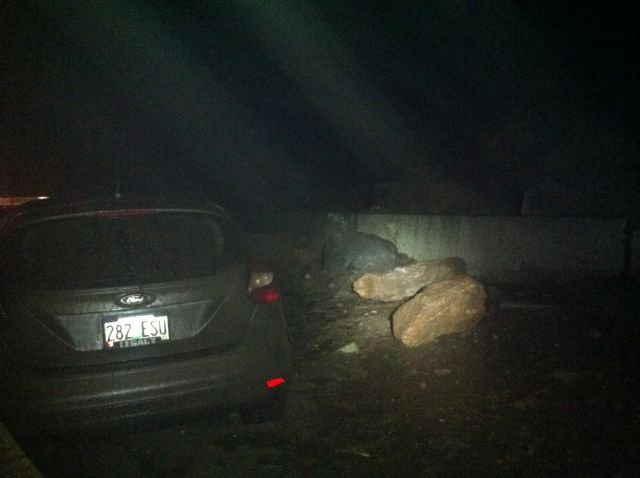 A car was hit by a rock during a landslide which closed both eastbound lanes as well as one westbound lande of I-84 in the evening of Feb. 12, 2014. No one was injured.
Stories this photo appears in:

A large landslide has closed both east bound lanes of I-84 and 1 westbound lane at milepost 61. ODOT crews are responding to the scene.