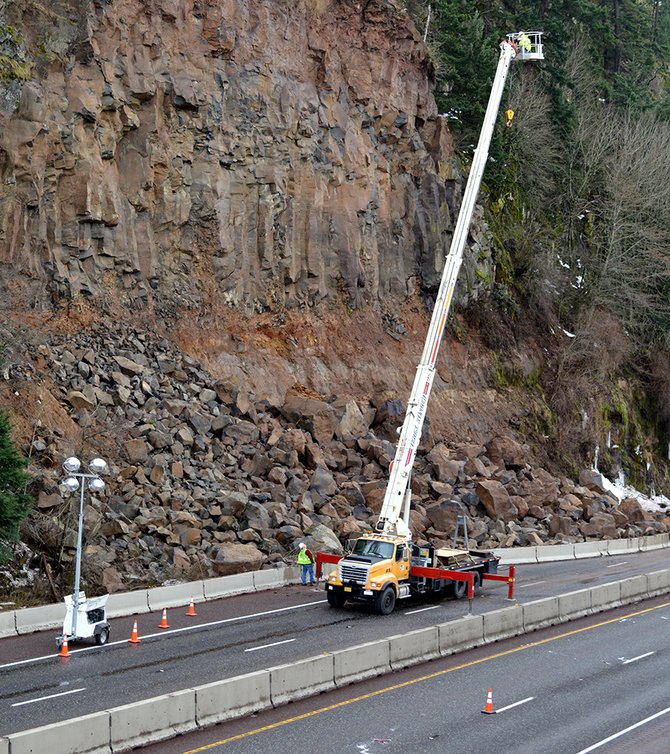 ODOT workers inspect the new rock face exposed after Wednes-day's landslide. ODOT reported it would be dislodging loose rocks over the weekend to open up at least one eastbound lane of I-84 by Monday.
Stories this photo appears in:

Both eastbound lanes of Interstate 84 will likely remain closed throughout the weekend after a landslide sent down 2,000 cubic yards of rock across the freeway Wednesday about a mile west of Hood River at milepost 61.