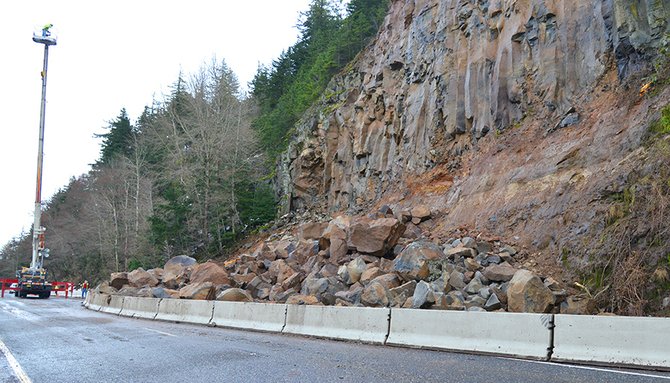 ROCKS and debris lie in the right eastbound lane of I-84 at milepost 61 Thursday morning. A landslide likely triggered by the weather occurred Wednesday evening, sending an estimated 2,000 cubic yards of debris into a portion of the freeway just a mile west of Hood River. Luckily, no one was injured, but the right eastbound lanes of I-84 remain closed from milepost 17 to 61.5.
Stories this photo appears in:

Both eastbound lanes of Interstate 84 will likely remain closed throughout the weekend after a landslide sent down 2,000 cubic yards of rock across the freeway Wednesday about a mile west of Hood River at milepost 61.