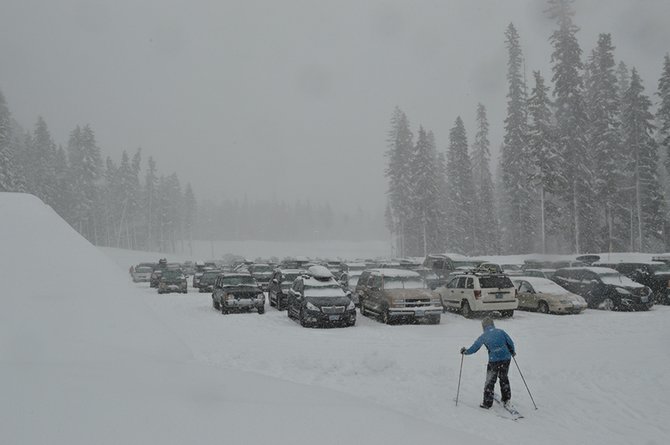 A SKIER glides through the Hood River Meadows parking lot shortly after 10 a.m. on Thursday, Feb. 20 at Mt. Hood Meadows Ski Resort. Meadows has re-ceived preliminary approval from the Forest Service to build a new parking lot designed to accommodate attendance increases at the resort that have been averaging 3.4 percent every year over the past 10 years.
Stories this photo appears in:

After three years of planning and analysis, a new parking lot slated for construction at Mt. Hood Meadows Ski Resort looks like it might be a go.