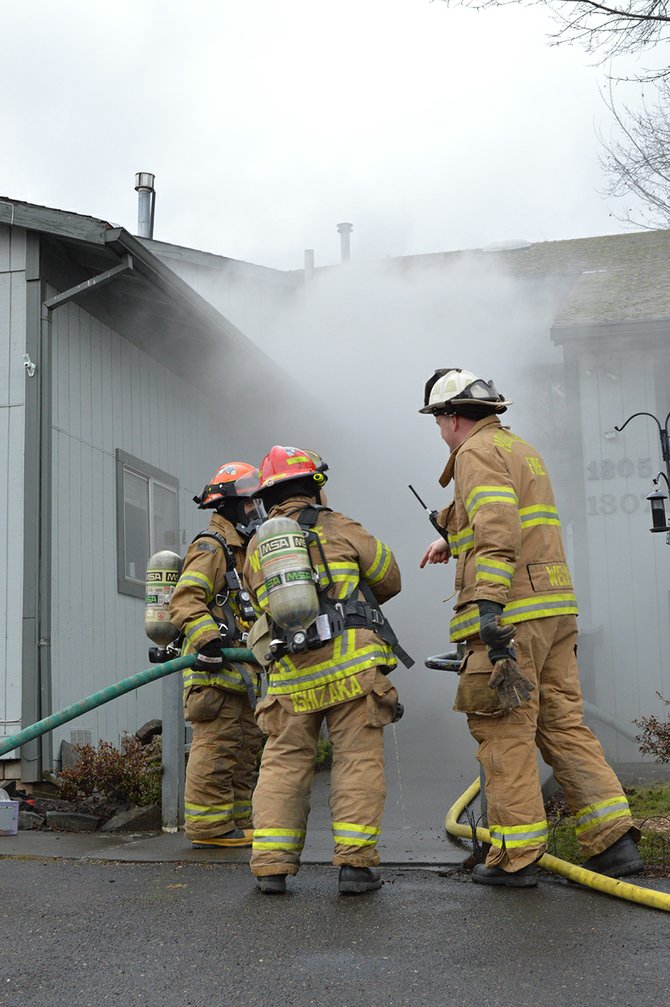 Firefighters assess the situation before entering the smoke-filled building. No people (nor pets) were.harmed in the fire that was caused by burned soup.
Stories this photo appears in:

A fire that burned a studio apartment on the Heights and shut down part of 13th and Taylor streets for nearly two hours Monday afternoon can be blamed on a pot of unattended clam chowder.