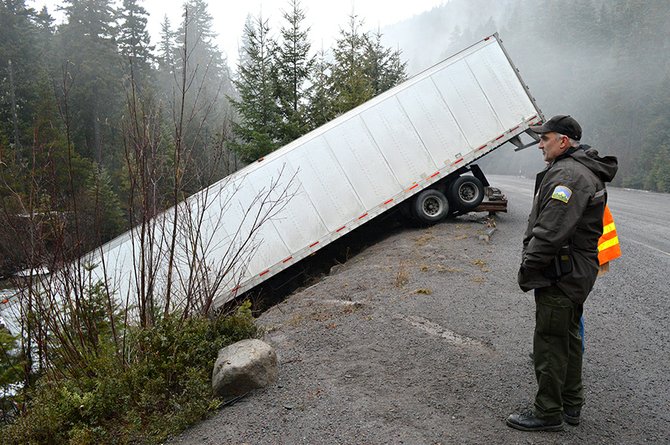 The tail end of the trailer juts out over the shoulder of Hwy. 35. The driver of the rig was not hurt in the crash.
Stories this photo appears in:

Icy roads send semi over the edge
A steep grade and slick road conditions caused a semi-trailer to go over an embankment along Highway 35 Wednesday morning and narrowly miss taking a plunge into the icy East Fork of the Hood River.