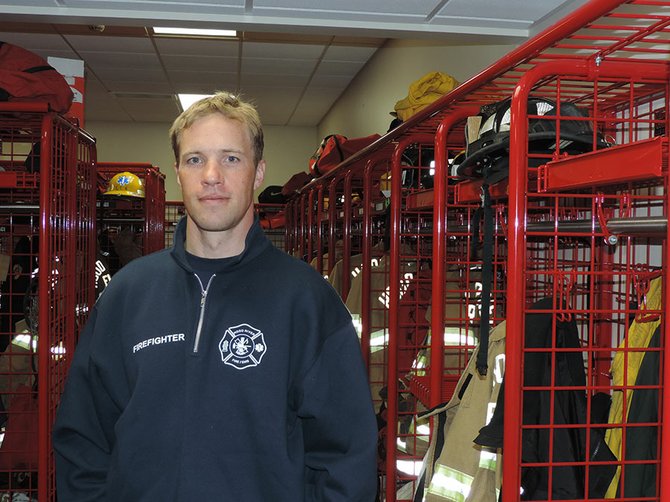 Dave Martin stands in the equipment room of the Hood River Fire Department's Ty Taylor Station.
Stories this photo appears in:

The 2014 Fire in the Gorge Training Academy has come to an end. Of the nineteen recruits who first joined the class in January, seventeen of us received our certificates of completion and celebrated with our families and fellow firefighters during a small ceremony at Hood River Valley High School.

Stabilizing chaos: An empowering experience
Since moving to Oregon from Atlanta, Ga., I have learned many new skills and concepts that I was never exposed to on the East Coast. One of the more intriguing concepts that I picked up on while living in Portland is that of the Zombie Apocalypse.

Part 1
My son, David Sheffield Martin III, (aka. D3.0) was born on May 3, 2013. Like all terrified, and halfway well-educated expecting parents, my wife Emily and I read everything we could get our hands on about "having a baby."