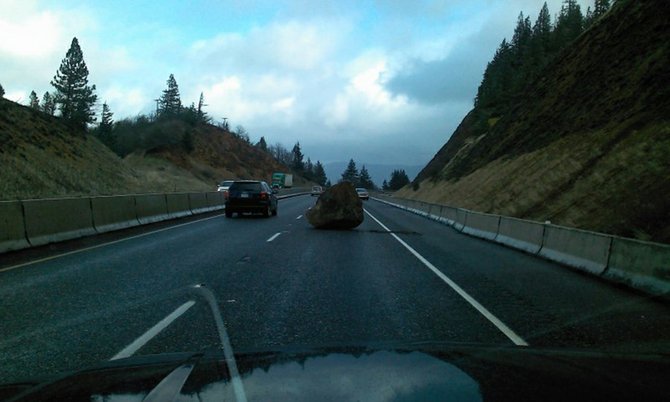 Aa large rock described as a size of Volkswagen tumbled into the right eastbound lane of Interstate 84 Sunday afternoon about a mile west of Hood River. No vehicles were damaged, but authorities cautioned mo-torists to be aware of falling rocks during high wind and rain events.
Stories this photo appears in:

Wet and windy weather brings much-needed mountain snow
Storm packs If you were one of the well-over-1,000 people who lost power Saturday morning, you can blame Mother Nature.