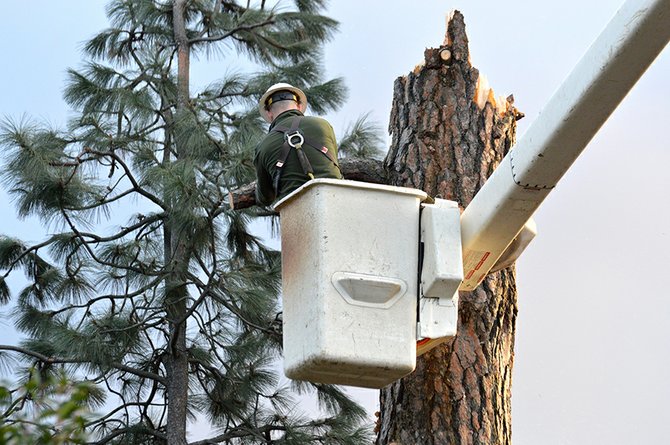 A COLUMBIA TREE SERVICE worker helps fell remain-ing portions of a 130-foot pine tree that split in half dur-ing the high winds this weekend in Hood River. The tree narrowly missed crushing an outbuilding on the proper-ty of Kathy and Eric Eastman at the end of Eliot Drive.
Stories this photo appears in:

Wet and windy weather brings much-needed mountain snow
Storm packs If you were one of the well-over-1,000 people who lost power Saturday morning, you can blame Mother Nature.