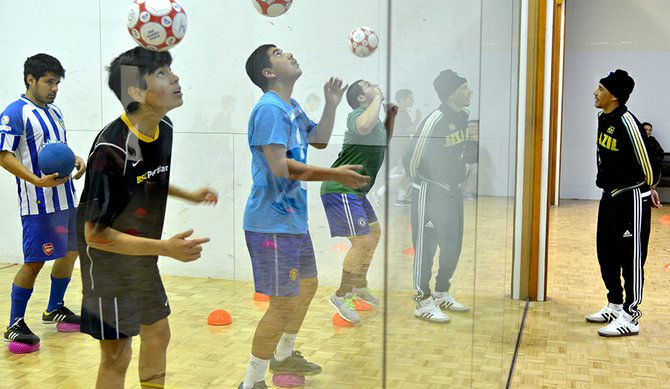 AGILITY TRAINING is part of SO Samba FC's regi-men. Pictured is coach Thiago Samba (right) watching po-tential U18 players this week during regular training ses-sion at the Hood River Elks Lodge ath-letic facility.
Stories this photo appears in:

Tryouts for soccer academy teams Jan. 18 and 25-26
Hood River-based SO Samba FC is holding tryouts Saturday, Jan. 18, for a range of youth soccer teams the club is trying to assemble for upcoming seasons. Tryouts will run from 10 a.m. to noon for girls and 1-3 p.m. for boys at the St. Mary's Church field (1501 Belmont Ave.), with age groups from U12 to U18.