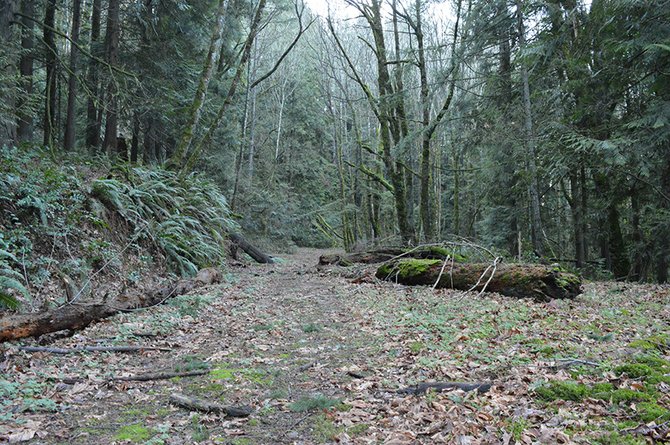 The Historic Columbia River Highway just west of Lindsey Creek sleeps under a blanket of moss while cars whiz by on Interstate 84 just a few hundred feet away. The Oregon Department of Transportation recently submitted an application to the county to begin preliminary work this spring on restoring a section of the highway between Wyeth and Starvation Creek, which will be used as a hiking and biking trail.
Stories this photo appears in:

Marking the beginning of an end to nearly three decades of restoration efforts, the Oregon Department of Transportation is poised to start physical work this spring on reconnecting the final portions of the Historic Columbia River Highway.