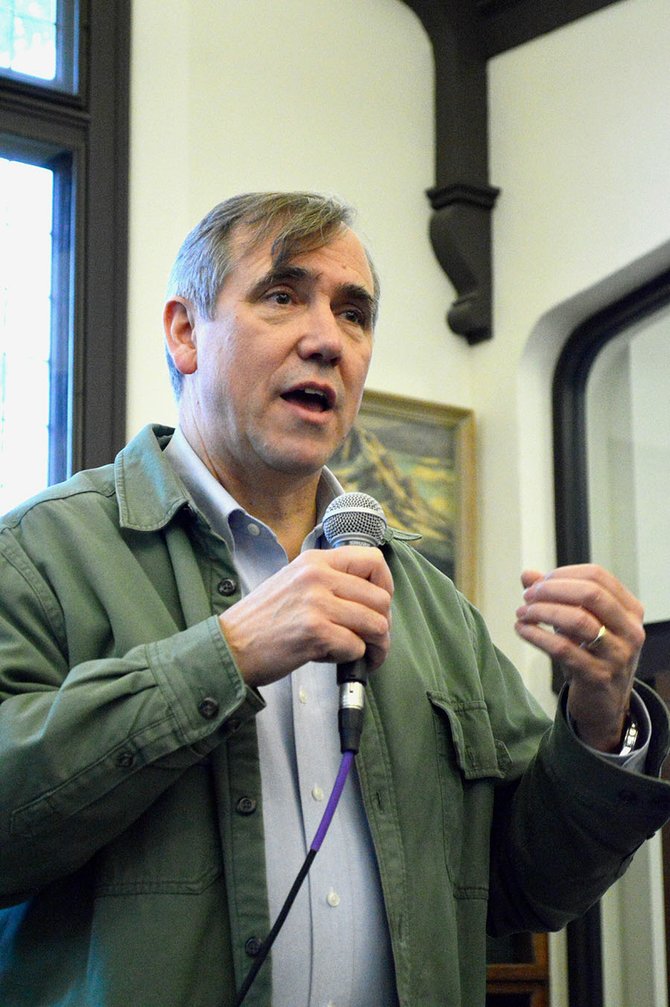 'We've been losing living wage jobs. Sixty percent of those jobs that we lost in the 2008 recession were living wage and only 40 percent of the jobs that we're getting back are living wage.'Sen. Jeff Merkley
Stories this photo appears in:

U.S. Sen. Jeff Merkley was in Hood River Tuesday morning as part of keeping his 2008 promise of holding a town hall meeting in each of Oregon's 36 counties every year.