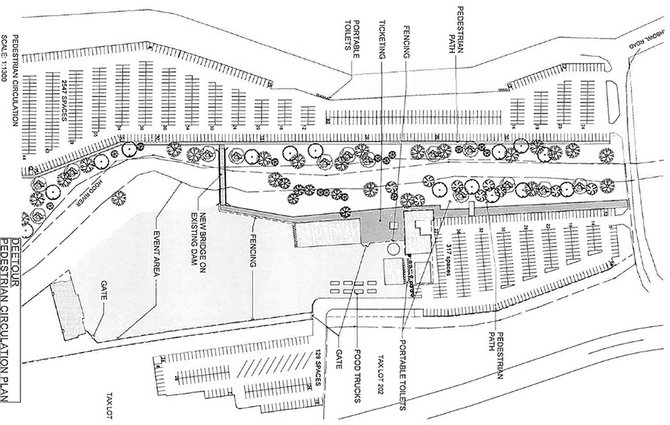 THE DEETOUR amphitheater planned for the site of the old Dee lumber mill will feature an 8,500-square-foot stage and pavilion (depicted in the bottom drawing submitted to the county), lawn seat-ing, a food cart commons area, and parking for approximately 3,100 vehicles.
Stories this photo appears in:

People respond with positive and negative feedback on proposed amphitheater
In the Jan. 29 edition of the Hood River News, we ran a story about the DeeTour development: a concert venue proposed for the site of the old Dee lumber mill that is projected to draw upwards of 5,000 people for its larger events.

Local developer planning concert amphitheater at old lumber mill site
Will Dee become the premier outdoor concert venue in the state of Oregon?