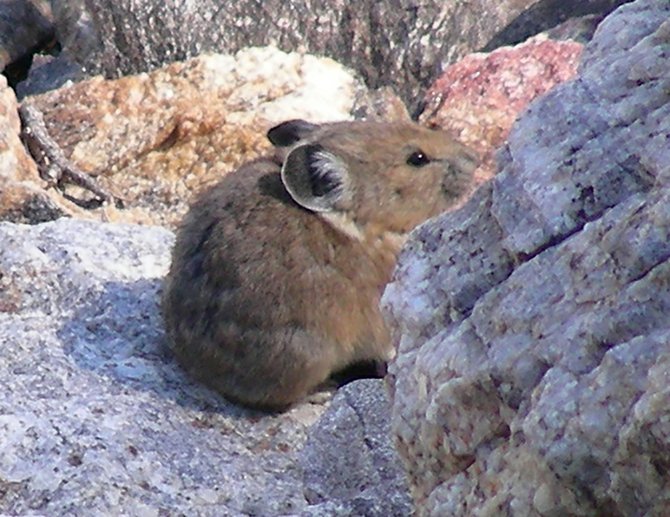 A pika vocalizes while perched upon rocks in the East Humboldt Range in Nevada. Researchers are monitoring pikas in the Columbia River Gorge, as the mammals' sensitivity to differences in temperature make them important early warning indicators to climate change.
Stories this photo appears in:

The Columbia River Gorge is home to an unusual population of pikas, possibly the most adorable harbingers of climate change.