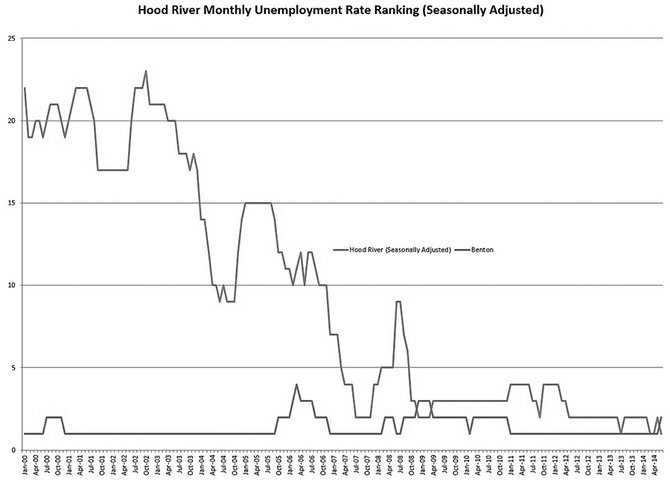 Hood River County's unemployment rankings have had their ups and downs since 2000, but last month's data from the Oregon Employment Department show Hood River County has surpassed Benton County to have the lowest seasonally adjusted employment rate in the state. In this chart, the more variable line represents Hood River County's unemployment rate for every month since January 2000. The less variable line is Benton County. The y-axis represents unemployment ranking.
Stories this photo appears in:

Hood River County's seasonally adjusted unemployment rate fell by 0.2 percentage point in June to 5.2 percent, which was good enough to rank as Oregon's lowest, just below Benton County's 5.3 percent.