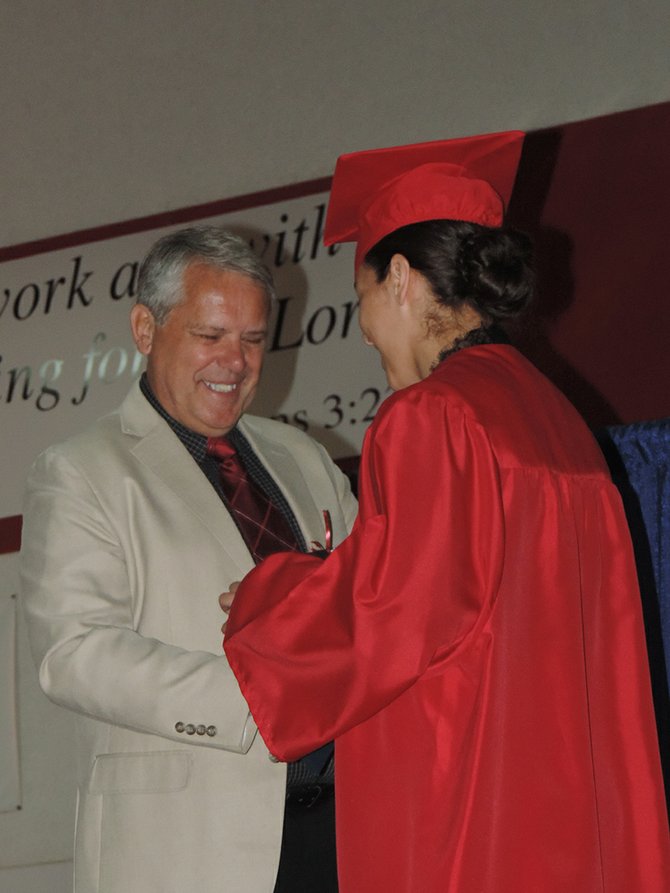 Horizon Christian Supt. Ken Block congratulates Sareh Loredo and gives her a hand towel given to graduates as a symbolic reminder to serve others in Christ's name.
Stories this photo appears in:

Roller-skating incidents, teachers' waistlines, and misplaced homework assignments lined up as humor fodder in Saturday's Class of 2014 commencement at Horizon Christian School.