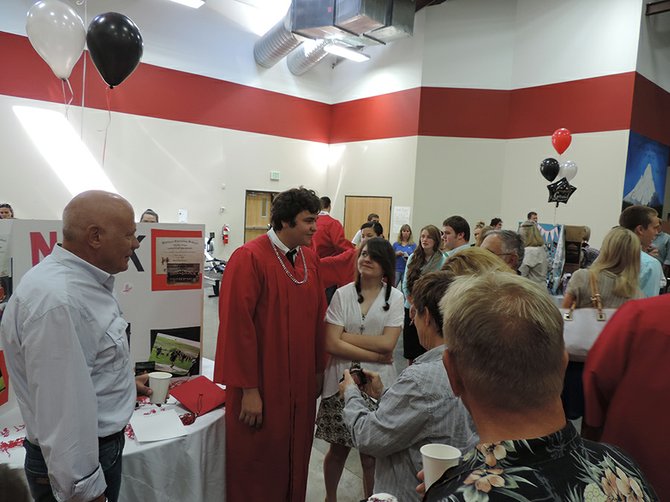 Nicholas Ficco-Wright greets family and friends during the post-ceremony reception in the school cafeteria. Graduates create elaborate memory boards with photos, awards, and memorabilia.
Stories this photo appears in:

Roller-skating incidents, teachers' waistlines, and misplaced homework assignments lined up as humor fodder in Saturday's Class of 2014 commencement at Horizon Christian School.