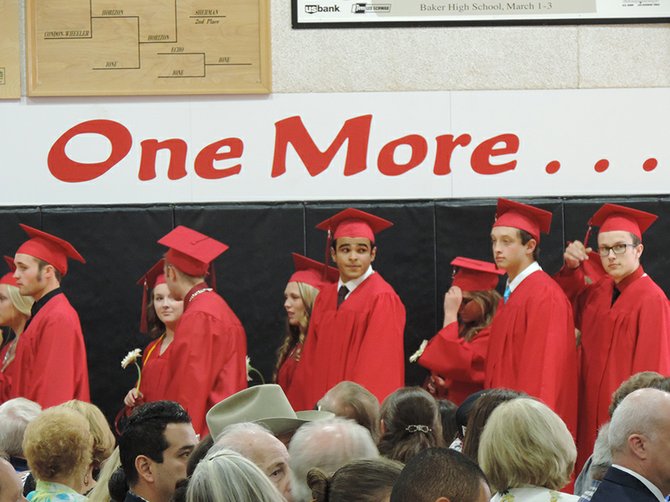 Graduates file past the gymnasium sign that says it all: it was their final act as Horizon Christian School students. From left are Patrick Foss, Jenna Mobley, Kirby Carter, Cheyenne Rosander, Amar Mann, David VanDyke, and Tim Johnson. Also graduating: Kaylee Demchuk, Micah Engel, Nicholas Ficco-Wright, Luke Kempf, Rocky Lemley, Sareh Loredo, Jenna Mobley, Austin Requa, McKenna Roberts, Brooke Serdar, Brent Smith, and Matt Totaro.
Stories this photo appears in:

Roller-skating incidents, teachers' waistlines, and misplaced homework assignments lined up as humor fodder in Saturday's Class of 2014 commencement at Horizon Christian School.