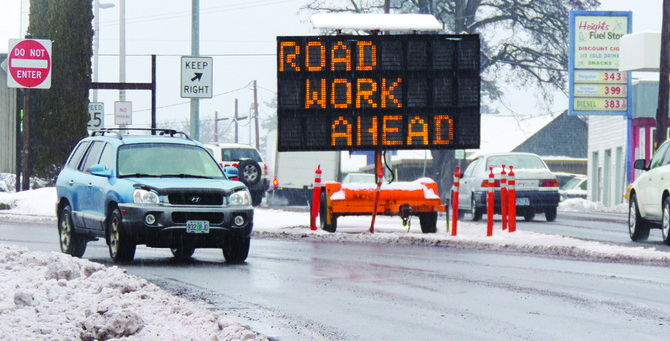 'ROAD WORK ahead' was the general alert for the extensive two-way de-tours due to start Monday on the Heights, where 12th and 13th split. The reader board, along with the snow, went away Monday.
Stories this photo appears in:

Odd two-way detours start March 10 as pipeline work hits critical junctions
Two-way traffic will be the new and different pattern — temporarily — on some normally one-way couplets starting as early as Monday.