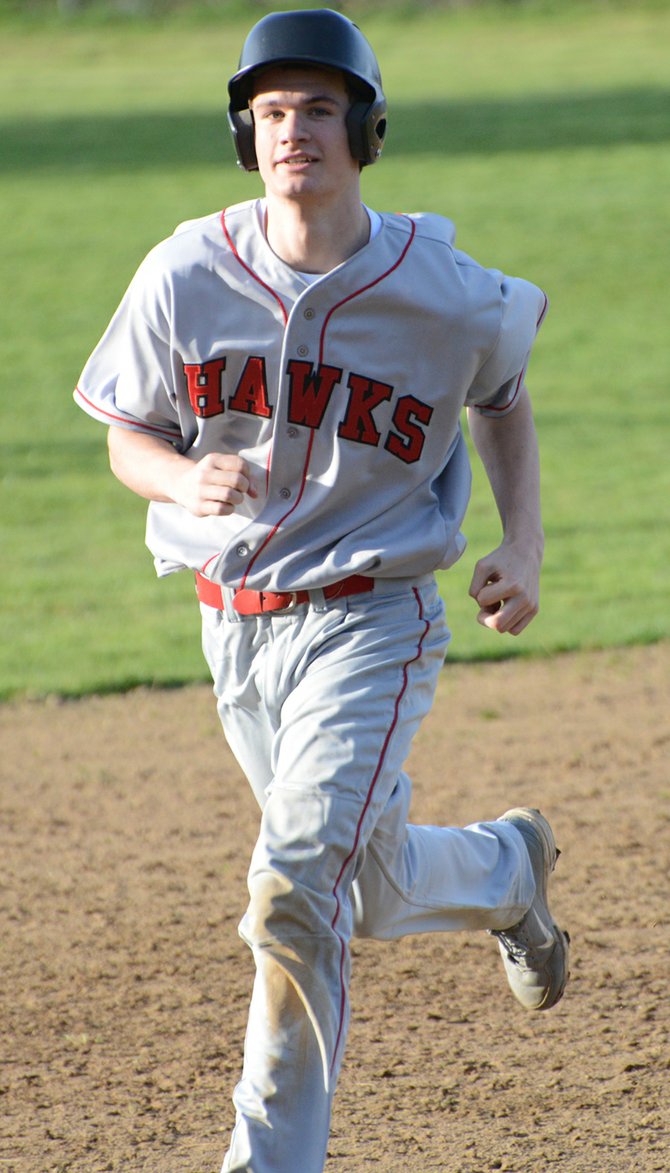 A big win for Horizon's baseball team in its season opener came with the help of Matt Totano, who had a three-run homer to rally the team's offense.
Stories this photo appears in:

Horizon Christian School's baseball team kicked off its season in a big way Tuesday with a commanding 11-2 win over the visiting Blue Jays of Portland Lutheran. The high-scoring game at Hood River's Collins Field got off to a stifled start as both teams worked out first-game jitters, but, for the Hawks at least, once they found an offensive rhythm it turned into a productive day at the ballpark.